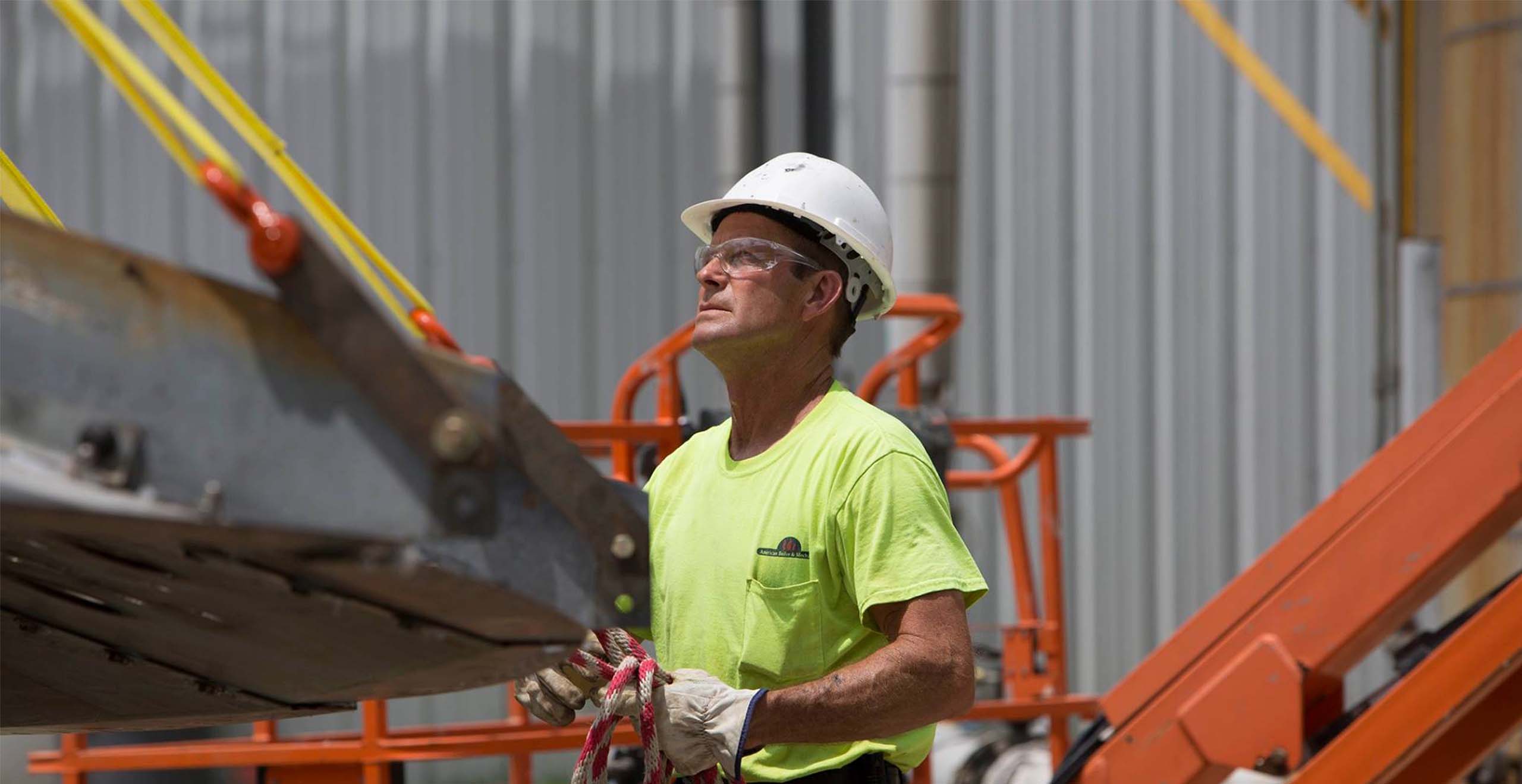 Why should YOU apply for a career with American Boiler & Mechanical?
Quality health, dental and life insurance, plus PTOs, 401(k) and more. Signing bonuses for qualified applicants. Contact us for more details.
There's something different every day
At AB&M you'll work on different types of projects, in a wide variety of industries, at locations throughout the region. From churches to ethanol plants and everything in between.
Opportunities to grow and learn new skills
Earn your way to journeyman status with three options in Apprenticeship programs: Pipefitting, Plumbing and Sheet Metal. Qualified team members may move on to project management, lead foreman, and estimating.
As a family-owned and managed company you will have access to the decision makers. And you'll be part of a culture that encourages employee input on our processes, equipment, and safety protocols.
Merit-based compensation and growth
You will be properly rewarded for the work you do and the new skills you learn. AB&M is one of the few merit-based boiler and process piping companies in the region with our size and scope.
Be part of a team that takes pride in their work
From the customer's first contact to sending the final invoice, everyone at AB&M has a quality-first mindset. It's our way of creating customers for life. And long-term employees.
Work for a well-established, growing business
Founded in 1973 with one location focused on boilers, we've grown our business to 4 Midwest locations, adding new services and products along the way.
Working safely with boilers and process piping requires vigilance. You will be trained and tested – and re-trained and re-tested – to ensure your safety, and your colleagues' and customers' safety.
Work independently, No micro-managing
No bosses looking over your shoulder here. You'll earn the opportunity to work on your own and side-by-side with customers.
"Family" is part of our corporate culture. While there may occasionally be some travel nights and overtime, you will typically work an 8-hour day.
You'll have guidance from a mentor for a couple of years, and thereafter you'll have help from peers as needed plus training from our vendor partners.
Stay busy, despite the economy
Boilers and piping are everywhere, and they require servicing and preventive maintenance. Our focus on retrofits, replacements and repairs instead of new construction provides our company and employees with job stability despite the economy.